본문
0

Review

8,348

Lookup

2

Share SNS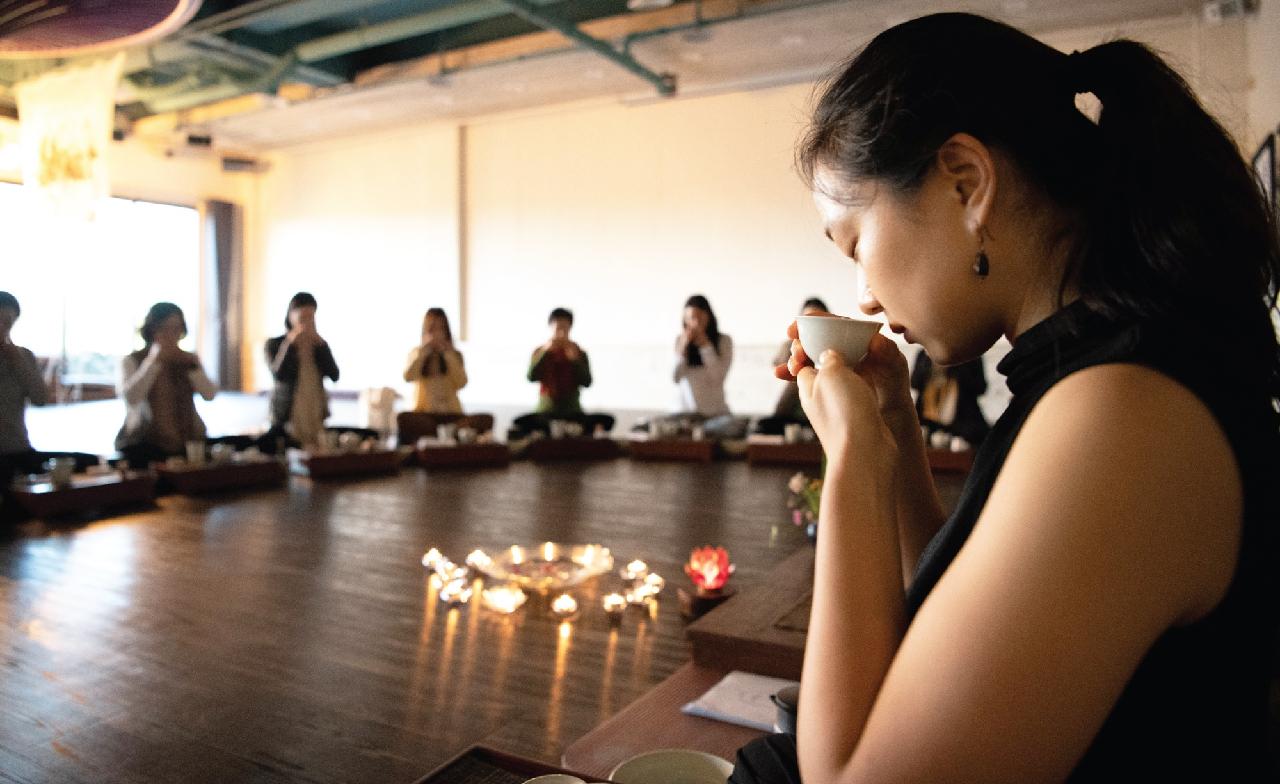 The Chuidasun Resort Tea & Meditation is a well-known healing spot for the tea ceremony, meditation, and yoga in Ojo-ri Village, on the east of Jeju Island.
The operating philosophy of Chuidasun Resort is to provide a cozy, restful place for its guests. The resort rooms have a panoramic view of Udo Island, a famous tourist spot that looks like a cow lying down across the sea from Seongsan Ilchulbong Sunrise Peak.
Its Tea Room and Auditorium, the pride of Chuidasun Resort, are designed as unique spaces, so even first-time visitors will be surprised by the interior and its use of the natural scenery.
You can sample the tea or experience serving tea in the Tea Room. The Auditorium offers experience programs such as yoga, morning meditation and evening active meditation, all with a backdrop of beautiful natural scenery.
※ Program - Daily (Reservation required)
- Morning program: Meditation lecture at 6:40 a.m. <What is the purpose of life>, 8:10 a.m. dynamic meditation <Body To Mind>
- Evening program: 7 p.m. (Mon/Thu/Sat) Zen yoga, evening 7 p.m. (Wed/Fri/Sun) Kundalini Active Meditation
- Tea Ceremony Program: 4 p.m. ~ 8 p.m.